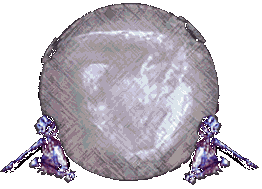 Merry Meet and Welcome to our beginning wicca classroom.
I believe that this will be an incredible tool to help all of us to learn more about Wicca and to grow within the Craft. I welcome any suggestions or ideas that you think might make this a better experience. If you have any problems with the classroom or would just like to ask a question, please feel free to e-mail me, post on our classroom message board, send an instant message, or submit it through the Turn In Assignments Page. You will find the message board, instant messenger, and our classroom chat on the Communications Page. You are welcome to go to the Class instructions page to help you get started or email me if you have trouble.
Thank you for being a part of our classroom.
Blessings to you,
Arianna Moonlightshadow



New Assignment Posted on:
---
We now use a yahoo class club for turning in our assignments to share with the class. This also gives you a better way to connect with other members to share your thoughts and questions. The important thing is that you are learning from this experience. Let me know if you have suggestions to make this an even better class.

Here are the links to the Areas of the Class!

Classroom Registration
Classroom Instructions
Classroom Schedule
Current Classroom Assignments
Turn In Assignments
Classroom Communication
Classroom Links Page
View Turned In Classroom Assignments before July 2000
View Turned In Class Assignments after July 2000
Classroom Member's List
This site is part of Gateway Wiccan Community
---
If you have any questions or comments, please click on the image link below!

---