About The Sites
Merry Meet,
These are my Beginning Wicca Sites to help those who are interested or just starting the Wiccan path. They are designed to be easy to understand and help you learn more about the Craft. I hope you enjoy your visit to my sites.
Brightest Blessings,
Arianna

Paths of the Gateway
Arianna's Beginning Wicca Clubs
More Featured Great Wiccan Sites

Enter Arianna's Beginning Wicca Sites Here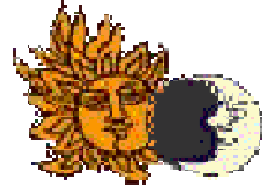 This site contains information about Tools, Rituals, Spells, Poetry, Circle Casting, Some good General Wicca Information, and much more.

Arianna's Beginning Wicca Clubs Site
This is the beginning wicca member's club site which includes member profiles, spells, rituals, birthdays, Book Reading List, and much more.

Arianna's Beginning Wicca Classroom
This is my Classroom Site for learning more about wicca with other beginning wiccans. If you're serious about learning, this is the place to visit.
Arianna's Beginning Wicca Class Club
This is our class club to post assignments and ask questions. It's a great way to share with others in the class.