About The Clubs
Merry Meet,
These are my beginning wicca clubs which are designed for those just starting on the wiccan path. They are places where we share and learn together. If you're interested in Wicca or looking for a place to learn with others, then this is the place for you.
Brightest Blessings,
Arianna Moonlightshadow

Paths of the Gateway
Arianna's Beginning Wicca Sites

Enter the Gateway Wicca Clubs Here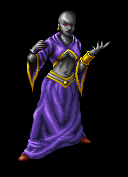 Arianna's Beginning Wicca Group
Our beginning wicca group for those new to the craft for discussions and making new friends.
Arianna's Beginning Wicca Class Group
Our classroom group where members of the class can post assignments and discuss with each other the wiccan path.